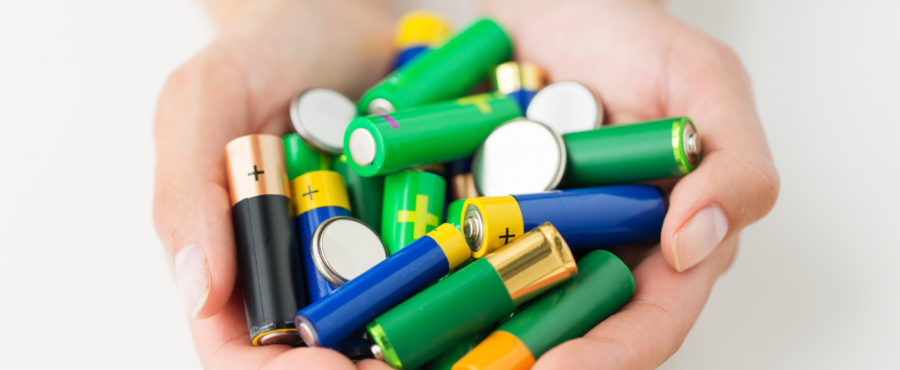 We may now buy biodegradable plates and cutlery, Bluetooth speakers made of cork, and plastic bottles are recycled to be used in shoe production. Batteries can also be environment-friendly – engineers are working on creating protein batteries and in Canada there are batteries containing no mercury, cadmium or lead. Another solution may be replacement of regular batteries with rechargeable accumulators. The latest lithium-polymer battery technology makes batteries charge faster and last longer. GP Batteries can be not only recharged but also, instead of plastic, their package is fully made of paper.
"If we can charge a battery multiple times, this is beneficial to both our budget and natural environment. We have carried out research which showed that the possibility to charge batteries multiple times is better to the environment than using alkaline batteries, even if you include the cost of the charger," Jan Vis of GP Batteries told the Newseria Innowacje agency.
There are more and more ecological equivalents of everyday items in the market now. Plastic bottles collected from beaches, caught in the seas and oceans are used as material for making shoes or children toys. Instead of plastic plates, you may buy their fully degradable equivalents. To save paper you may buy multi-use notebooks. Batteries are also turning green.
In Canada you may buy batteries containing no mercury, cadmium, lead or lithium – they are safe to the environment and do not generate any elements that damage the ozone layer. American scientists are working on protein batteries, which could replace the lithium-ion ones. Another solution maybe rechargeable batteries – for example, one package of Pale Blue accumulators may replace even 4,000 alkaline batteries.
Small accumulators may be charged using friction of materials. In the future batteries may also be charged by green energy sources – wind, sunlight or water. Even today phones may be charged with energy from the sun, though their short working time is still an issue, but this is going to change soon.
"We are seeing that wireless charging is becoming more and more popular, so in the future, it may be used for standard and small-sized batteries. We know that this will be regulated by the European law. Relevant works have already started and we are expecting them to be completed very soon now," estimates Jan Vis.
Wireless battery charging uses induction or magnetic field. Chargers are faster and faster, and batteries charged in this way work definitely longer; for instance, thanks to the LiPo Pale Blue technologies they are charged five times faster than conventional accumulators and last twice as many charging cycles.
Jan Vis points out that not only batteries and accumulators change, but also the production process and packaging used.
"GP Batteries has very long been grappling with the issue of plastic packages. We used to have packages fully made of plastic. Later on, we came up with our environment-friendly narrative, but retailers and consumers still kept saying: "True, but the package is still plastic." We have just introduced packages which are fully made of paper and in fact we are the first battery manufacturer to have undertaken such actions," stressed Jan Vis.
Source: Newseria