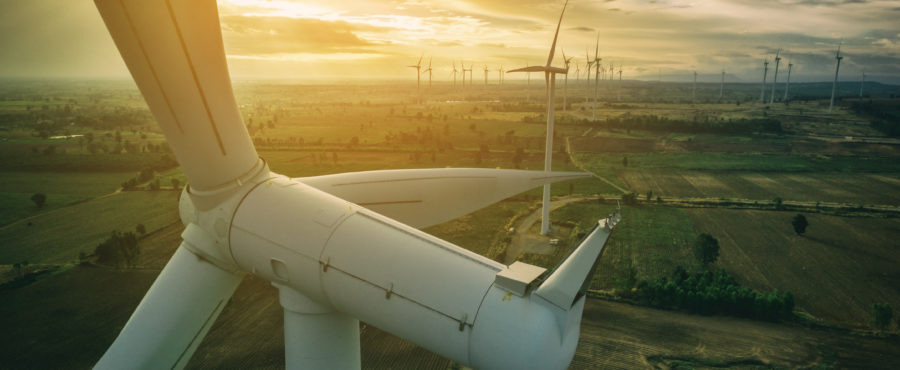 Ignitis Group, an international energy capital group, one of the biggest groups within the Baltic Region, has been granted an award in the Polish Business Awards competition, which is to recognize Polish and Lithuanian companies maintaining mutual business relations. The Group received an award in category "Biggest Lithuanian Investment in Poland 2019" for building the Pomerania wind farm on the Polish coast. The eighth edition of the competition was held on 4 December in the Polish embassy in Vilnius.
The candidacy of the Ignitis Group was submitted by the Polish Ambassador to Lithuania, who appreciated the impact of the Ignitis Group on the development of renewable energy sources in Poland. The award confirms good economic relations between Poland and Lithuania.
"Lithuania has been our key partner for years. Investments into the Polish renewable energy sector are an important component of our cooperation. We are very happy that within this important field we may work with so dynamically developing energy group, so competitive in the world market. We very appreciate our relationship with the Ignitis Group. I congratulate the Group on the award and I hope that the Polish-Lithuanian cooperation will continue to generate fruitful benefits and multiple opportunities for other joint initiatives," Urszula Doroszewska, Ambassador of the Republic of Poland to Lithuania.
"The award we received is a great achievement for us. One of the priorities of the Ignitis Group's 2030 strategy is to increase the capacity to generate renewable energy. We want these initiatives to contribute to a faster development of both Lithuania and Poland within the realm of smart energy. We believe that together with our Polish partners we may achieve a great progress in this area. This award is a proof that we have taken the right path. We hope that in the future we will also accomplish similar successful joint projects," Darius Maikštėnas Ignitis Group CEO and Management Board President
The Pomerania wind farm, with the capacity of 94 MW will start operating in 2021. This investment project won the auction organised by the Polish regulator – the President of the Energy Regulatory Office (URE), and obtained renewable energy project support. The total cost of the project has been estimated at 127 million euro. The Pomerania wind farm is the second biggest wind farm now being built in Poland and will be able to generate electricity for about 160,000 households all year long.
Source: Press release