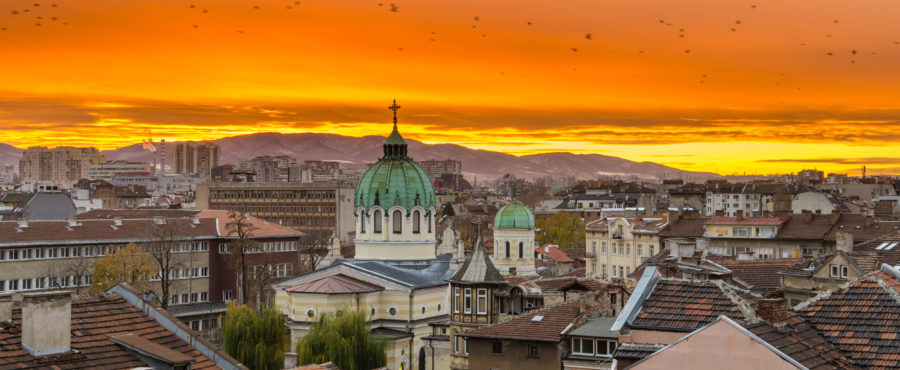 Bulgaria bases its energy sector on two pillars – coal and atom. Coal generates half of the country's energy, while splitting the atom provides one third of Bulgarian power. The remaining 15 per cent comes from renewable sources.
Though Bulgaria is not rich in energy raw materials, the country's biggest RES potential lies in water and solar energy. It is also one of the countries which, within their energy and climate policies, have already reached their own 2020 target of 16 per cent of RES share in electricity generationI)http://www.csd.bg/artShow.php?id=18051.
Energy in deficit
One of the greatest challenges that Bulgaria's power industry must face is its gigantic financial losses. According to World Bank's 2015 reportII)https://www.me.government.bg/files/useruploads/files/wb_ras_i__summary_report_en.pdf the deficit of the Bulgarian energy sector reached 1.9bn Bulgarian levs (ca. 1.121bn dollars), reaching 2 per cent of GDP, which is nearly the amount Bulgaria spends on its army (2.4 per cent of GDPIII)https://pl.wikipedia.org/wiki/Lista_pa%C5%84stw_%C5%9Bwiata_wed%C5%82ug_wydatk%C3%B3w_na_wojskowo%C5%9B%C4%87). As the reason for the losses the report usually points to the RES support policy. Under this policy, electric power providers were obligated to purchase energy from renewable sources at unfavourable prices. As a result, between 2013 and 2015 the price of energy for end users dropped by about 7 per cent, which worsened the situation of conventional power producers even more.
According to the Bulgarian government's plans, the development of renewable energy in the forthcoming years will be assigned top priority but the authorities will also undertake attempts to curb the conventional power sector's deficit.
Plans for the future
In addition to fighting huge losses, the Bulgarian energy sector is facing challenges of a political nature, too. Till 2014 Bulgaria suspended energy projects conducted together with Russia. They include an oil pipeline from the port of Burgas to Greek Alexandroupolis. In this way Russians wanted to go around the Bosporus. Bulgaria also gave up the construction of the South Stream pipeline and suspended the building of a nuclear power plant in Belene in the north – a project which was to be carried out by Rosatom.
This resignation was mainly provoked by sanctions imposed onto Russia following its aggression in Ukrainian DonbasIV)https://biznesalert.pl/bulgaria-chce-powrocic-do-wspolpracy-energetycznej-z-rosja/. Sofia's decisions were followed by significant cooling of diplomatic relations. Before, Russia had been treating Bulgaria as one of its major energy partners and, due to the country's extensive infrastructure, also as a potential centre for natural gas and oil distribution. However, now the future of the joint projects is up in the air.
| | | |
| --- | --- | --- |
| I. | ↑ | http://www.csd.bg/artShow.php?id=18051 |
| II. | ↑ | https://www.me.government.bg/files/useruploads/files/wb_ras_i__summary_report_en.pdf |
| III. | ↑ | https://pl.wikipedia.org/wiki/Lista_pa%C5%84stw_%C5%9Bwiata_wed%C5%82ug_wydatk%C3%B3w_na_wojskowo%C5%9B%C4%87 |
| IV. | ↑ | https://biznesalert.pl/bulgaria-chce-powrocic-do-wspolpracy-energetycznej-z-rosja/ |