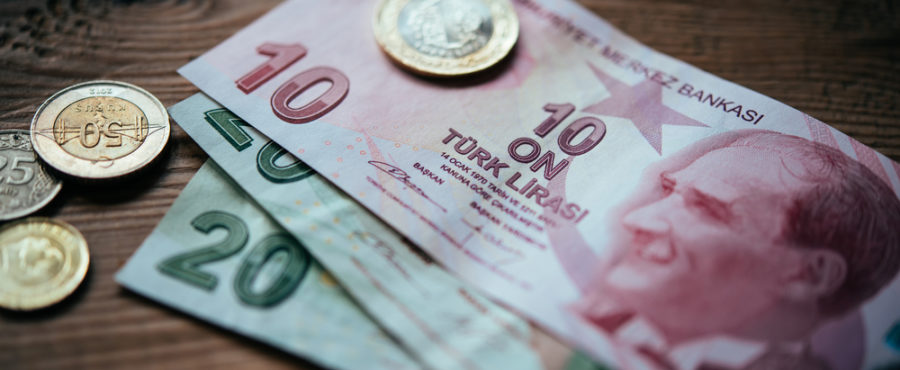 One of the consequences of Turkey's severe currency crisis will most likely increase the amount of electricity the country generates at home, including from Turkish coal. The price of imported natural gas and coal purchased for dollars increased rapidly as a result of lira depreciation. And coal, both hard and brown, is the only energy material which Turkey does not have to import.
However, Turkey buys not only gas but also oil. The price of oil in liras has increased by 89 per cent since the beginning of the year. To keep retail prices of fuel stable, the government in Ankara decided to pass a new law that allows flexible control of the fuel tax. Price increases caused by currency rate drops may be counterbalanced by decreasing the tax rate.
So far over a third of Turkey's electricity has come from coal, though most of it was imported. Turkish coal accounted for nearly 16 per cent of produced power[1]. This proportion will most likely change for the benefit of home coal, whose prices will become more and more attractive as a result of growing costs of foreign purchases. Turkey imports big amounts of coal, despite having major reserves of its own coal, both hard and brown[2].
In the forthcoming years the country is planning to build several nuclear power plants, however, one may hardly speak of plans to give up coal. Turkey has signed the Paris Agreement, which provides for reducing greenhouse gas emissions, but it has not yet initialed the deal[3].
[1]     https://www.spglobal.com/platts/en/market-insights/latest-news/electric-power/081718-turkish-energy-sector-hit-by-lira-depreciation-mufg-research
[2]     https://euracoal.eu/info/country-profiles/turkey/
[3]     https://www.carbonbrief.org/carbon-brief-profile-turkey