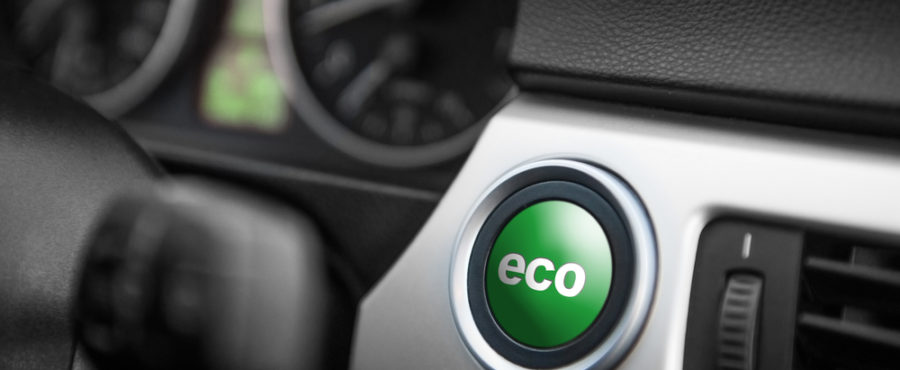 Each year air pollution-related diseases kill about 400 thousand people in the EU. The standards adopted by the European Commission to limit the emission of air pollutants are violated by 23 of 28 member states. Transport is responsible for a large portion of the emission. However, new technologies enable significant reduction of harmful elements disposed of into the atmosphere. With innovative catalytic converters manufactured in Poland, diesel engines may turn ecological and fulfil the stringent EU emission norms. Managing Director of BASF Poland stresses that only with innovation can one effectively address regulatory challenges and reduce harmful emissions.
"The key trend in the motor industry is the environmental trend involving carbon emission. Electromobility is also a widely discussed topic. Innovation is to a great extent a response to regulations, meaning one cannot effectively comply with regulatory requirements regarding, for instance, carbon dioxide emission, without new technologies. We support innovations which significantly contribute to achieving those goals," Katarzyna Byczkowska, BASF Poland Managing Director told Newseria Biznes agency.
WHO data shows that every year about 7 million people in the world die due to air pollution. PM2.5 particles, only in the European Union, contribute to 470 thousand deaths, 10 per cent of which in Poland alone. For comparison, cancer is responsible for about 100 thousand deaths. Cities generate 75 per cent of carbon emission, while transport – 20-25 per cent of global carbon emission. This is why the auto industry turns to solutions which are going to curb cars' harmful impact on the environment.
Carbon Tracker anticipates that by 2035 one out of three vehicles may be powered by electricity, while by 2050 as many as 60 per cent of cars in the global fleet may be electric-powered.
"We have recently announced we are starting manufacture of cells for batteries used in electromobility. Another trend is lightweight, or mass reduction. Obviously, heavy cars need more energy, burn more fuel, so we aim at reducing their mass as much as possible and this may be done by replacing heavy metal elements with composite ones. Paints and varnish are also of significance here as by reflecting sunrays, they protect the car interior from excessive heat, which also reduces energy consumption," adds the expert. "Catalytic converters also help reducing emission of exhaust and carbon dioxide," Katarzyna Byczkowska points out.
BASF has just completed extension of its plant in Środa Śląska, Poland, which manufactures car catalytic converters. This factory located near the city of Wrocław creates innovative solutions for the moto industry. They include catalytic converters meeting the strictest emission norms. A preheated converter instantly reduces emission of nitrogen oxides and oxocarbons. This is how diesel engines may become more environment-friendly.
"Diesel engine is very efficient and in a short period it may allow us to achieve global environmental goals. With new technologies, it is possible to manufacture cars with more efficient diesel engines. We must enhance all our technologies in terms of exhaust emission, including emission of particle matter and nitrogen oxides to meet the latest EU requirements, including Euro 7", says Jan Garbe, director of BASF converter production plant.
With modern converters, cars may comply with more stringent emission standards. Multiple auto industry tycoons purchase converters from the BASF plant in Środa Śląska. The company expanded the factory by 14 thousand square metres and increased its production capacity by launching two new lines. This is one of the newest and the most technologically advanced BASF facilities in the world.
"Here we manufacture catalytic converters for the auto industry, both for light and heavy vehicles. The factory boasts the highest possible efficiency and its operations are highly automated. We produce metal and ceramic catalytic converters, which are used in the motor industry, but we keep separate production lines for these different technologies. Now, the factory has eight lines producing the converters, but we are continuously developing and will soon be launching two new lines", stresses Jan Garbe.
Source: Newsleria Innowacje