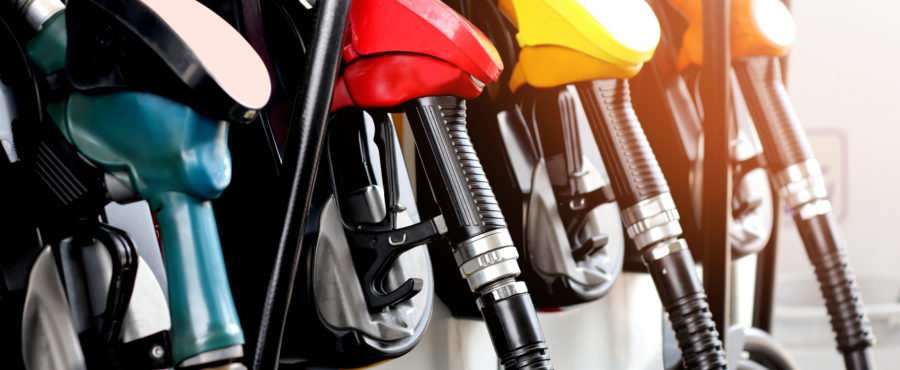 Alkylate petrol might revolutionize the way we power up small machines like lawnmowers or chainsaws. One of characteristics of this fuel is that it generates 90 per cent less pollutants and these are small garden machines that may account for as much as 5 per cent of total air pollution. The price of this petrol type will not, however, make it a popular fuel in the automotive industry, but it may be widely used as fuel in ATVs, for instance. Other alternative systems to power machines and vehicles are also being developed.
"We are introducing fuels which reduce smog emission by over 40 per cent and cut emission of carbon dioxide and other harmful substances by over 90 per cent compared to regular car petrol. Alkylate petrol is an ecological petrol, friendly to the natural environment, users and appliances we use," says Kamil Skorupski, CEO of Warter Fuels, in an interview with Newseria Innowacje news agency.
Alkylate petrol has been designed for use in small two- and four-stroke engines. It may, thus, power engines in small machines like lawnmowers, strimmers or chainsaws. It may also be used as fuel for outboard motors in boats, but also in ATVs, water scooters, snowmobiles, or off-road motorcycles. A big strength of this fuel is its environmental friendliness.
"Machines with small petrol engines, like lawnmowers and grass trimmers, are not equipped with catalytic converters, unlike cars, which have advanced catalytic converters and exhaust gas cleaning systems. Fumes generated by engines in such small machines are released straight into the atmosphere," says Kamil Skorupski.
The data of the US Environmental Protection Agency (US EPA) shows that each weekend about 54 million Americans mow their lawns using 3 billion litres of petrol a year and generating tonnes of air pollution. Engines of garden machines produce vast amounts of carbon oxide, volatile organic compounds and nitrogen oxide, accounting for as much as 5 per cent of total US air pollution. A new, properly working petrol lawnmower generates as much volatile organic compounds and nitrogen oxides during one hour as 11 cars.
"Alkylate petrol is intended for anyone who has anything to do with gardening, forests or any motorsport. It does not contain any aromatic hydrocarbons, like benzene, it does not contain ether or alcohols either; it also does not dissolve gaskets. We may keep such petrol in our machines for years, without affecting their condition. This makes it easier to start up the machine, which is usually a problem for most of us in spring," adds the expert.
Though not very different from its regular counterpart as burning characteristics are concerned, alkylate petrol is manufactured in a completely different manufacturing process. It is made from different components, which are much more expensive, thus inflating the retail price and this is the reason why it is not economic to use it in car engines.
Meanwhile, other technologies to power motor vehicle engines in an ecological manner are being developed in the world. Diana Yacht, a Dutch company, presented its 36-metre yacht concept called Blue Angel. The machine is going to run on hydrogen only. The capacity of its tanks will be sufficient for traveling at a cruising speed and with a full load for 18 hours. The yacht boasts zero emission and generates no noise or vibration.
"In Scandinavia no one thinks about using car fuels for their lawnmowers, strimmers or other machines. Everyone uses alkylate fuel, caring for their health, environment and their equipment," assures Kamil Skorupski.
Though the technological process of producing alkylate petrol is known in the world, in the Polish market this is a novelty product. It can be purchased online only but initiatives have already commenced to make it available for sale in traditional stores and at petrol stations. According to Research and Markets analysts, the world market of car petrol in 2017 reached 1.2 trillion dollars. By 2025 it is going to grow at an even average pace of 5.9 per cent a year.
Source: Newseria Innowacje