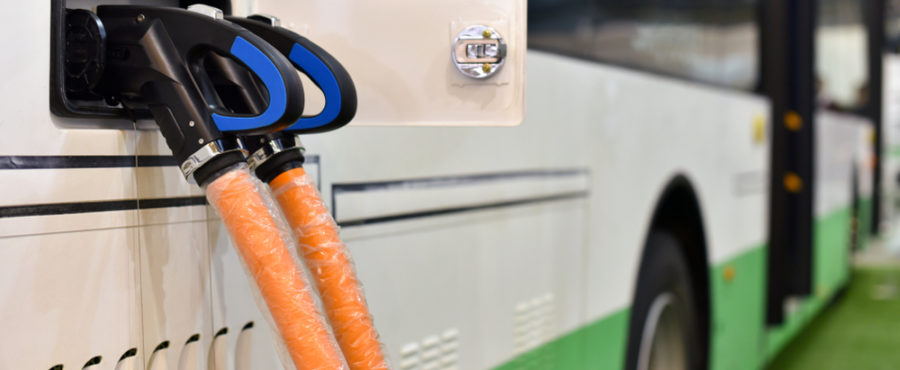 London is soon to boast a fleet of over 240 electric buses. Paris has recently purchased 1,000 electric vehicles, which are set to drive to the streets of the French capital city by 2020. According to Bloomberg's forecasts, 84 per cent of buses sold all over the world by 2030 will be electricity-powered.
The world's e-bus leader is China. There are over 420 thousand electric vehicles driving around this country. For comparison, the number of e-vehicles in all other countries combined is 425 thousand. There are "only" 2,250 e-buses carrying passengers on the streets and roads of Europe. This clearly reflects the scale of China's expansion and dominance in this sector. And China's public e-bus fleet is expected to grow by another 600,000 by the year 2025.
The Bloomberg New Energy Finance Report has revealed that the global sale of e-buses last year increased by 32 per cent. "You look at the electrification of passenger and cargo vehicles, but these are buses and coaches that are leading this revolution," says David Warren, New Flyer's Director of Sustainable Transportation.
Europe is more and more boldly investing in e-buses, seeing a great future for the electrification of public transport. This enforces an innovative approach to the entire system of collective transport. A new e-bus infrastructure requires rethinking of the limited urban space.
Electric buses are more efficient than conventional diesel-engine ones and gather positive reviews from users around the world. The vehicles are quieter and generate much smaller vibrations than their traditional engine counterparts. All this means they offer a comfortable commute. Thus, we are not facing the question of whether but when to invest in e-buses. In Poland tests are being conducted of the utterly Polish-made Rafako E-bus, which is likely to revive the country's market of electric vehicles.