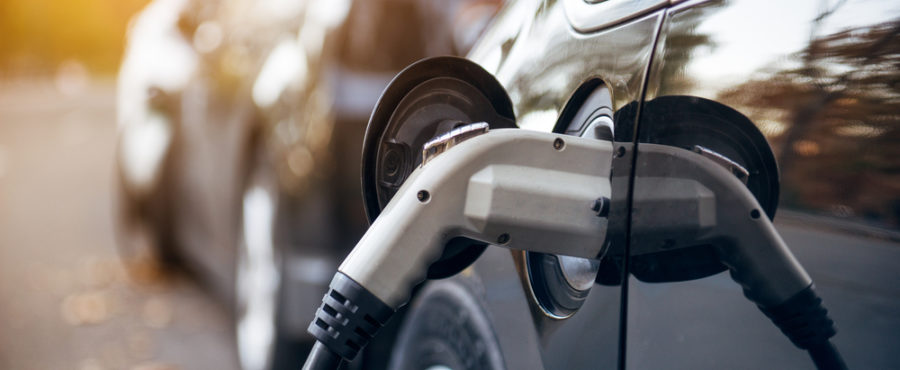 We have recently been witnesses to two revolutions – in the transport and energy sectors. V2G is something that lies right in the middle of those revolutions. The acronym stands for Vehicle-to-Grid, meaning a system that connects the power network with electric vehicles, however, not in the way that it was done to date. This is not only taking energy from the network to charge batteries in a car or two-wheeler, but a system which provides bi-directional use, meaning allows giving back energy from the batteries to the network.
What is the potential of this technology? Is the Polish infrastructure ready for it? Is V2G regulated by law? What are economic aspects of this solution? We will be answering these and other questions in a series of articles about this concept.
V2G Concept and Objectives, Energy-Storing Vehicle
95 per cent of cars in the whole world just stand parked somewhere. In the era of wheel transportation going electric, cars in parking lots, or actually their batteries, may serve as power storages and support the power grid during power demand peaks. 90 per cent of electric vehicle owners have chargers in their homes and all of them use the chargers mainly at night. When charging a car after dark, when wind farms generate power surpluses and there is no demand for power, we feed our cars with clean electricity from renewable sources. Today, a fully charged battery provides a maximum driving range of up to 500 km, and about 150-200 km on average. 98 per cent of single car travels do not exceed 80 km each, while an average distance of a single travel is 10 km. This shows we will have at our disposal a huge surplus of electric power accumulated in our vehicles, which the V2G technology will benefit from. During the day, in peaks of electric power demand, this technology will support conventional energy sources, so during the day we will be using clean energy accumulated at night, as shown in the picture above. Sounds promising.
Are we ready to implement this method or will its weaknesses outweigh its strengths? In the second series of articles we will touch upon legal aspects and present the current legislation related to V2G in Poland. We already know that the legislators are working on an amendment to the current electromobility and alternative fuels act. The third part will discuss the pros and cons of this solution, including economic aspects.
Author: Kancelaria CCLaw