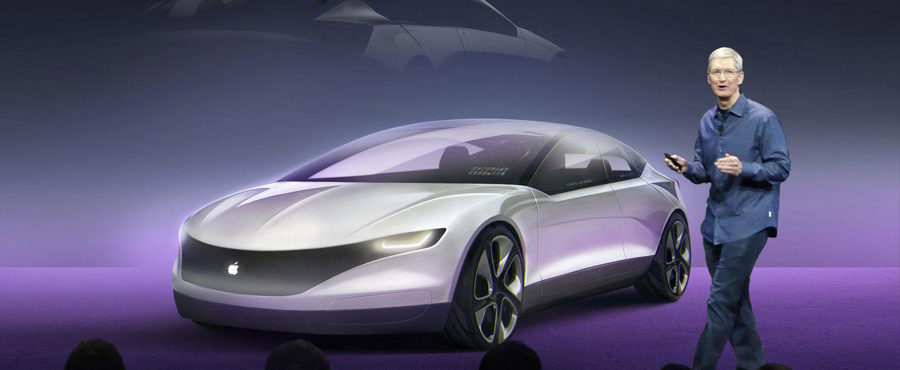 Rumours of Apple working on its own electric vehicle have been flying around now and again for a few years now. The main reason for such speculations was the fact that the Cupertino-based corporation hired specialists from various auto companies, including Tesla. However, the speculations on Apple actually taking over entire Tesla have faded away.
However, the inflow of specialists and managers from Fiat, Ford or Mercedes into Apply must provoke certain considerations. One can hardly expect that the motor industry specialists will work on brand new smartphones.
From what is now known, Apple is working on a project provisionally called "Titan", which would actually be an electric car to premiere in 2021 at the earliest. There have already emerged certain illustrations referring to the "Apple style" but one can hardly tell whether they have anything to do with reality.
The conceptual illustrations feature a futuristic interior, large navigation panels, a dedicated screen for the passenger in the front seat and obviously, a central docking station for an iPhone. We may naturally expect that the Apple car will provide a wide range of multimedia and Apple applications. The concept also suggests certain autonomous driving functionalities.
Imagined specifications include: 250 horsepower, 400 Nm torque, range of 310 miles (or 500km) and 3 colours.
However, considering that although Apple does have significant achievements in the sphere of design, but none in car manufacturing, in order to achieve such a success the corporation will need to join forces with some car manufacturer.[1].
[1] http://www.alternative-energy-news.info/apple-electric-car-concept/