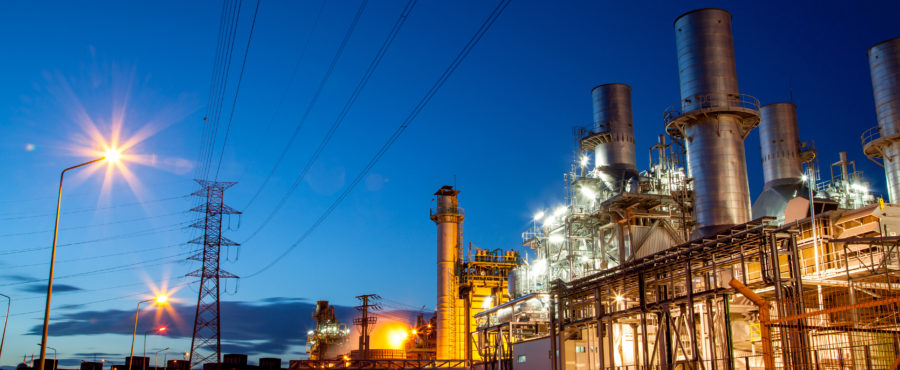 Reasonable consumption of energy in a company results in significant economic savings. While new buildings are from scratch designed to be energy-efficient, existing facilities usually require thermal insulation enhancements. More efficient use of energy is also possible thanks to investments in new technological processes or replacement of lighting with LED products.
For decades the biggest power demand has been generated by factories and production facilities. On the other hand, the fastest growth of the demand is now being reported in the service sector, including big-box stores. According to experts, though Poland will need more and more electric current in the future, one should realise the growing significance of effective energy management. This is a huge potential for saving and an opportunity to enhance the technologies in place.
What is energy efficiency?
Energy efficiency is regarded as one of two pillars of sustainable energy policy and involves managing energy in a way that minimises consumption in production, maintenance or business. "An effective energy policy is composed of a series of elements, from the source of energy used, through the infrastructure of the facility and insulation of the building, technological solutions in place, including lighting, to the proper habits and behaviours of employees," explains chief Ecologist of Bank Ochrony Środowiska Anna Żyła.
As may be concluded from the data of the Buildings Performance Institute Europe, three key areas of energy consumption in non-residential buildings include: heating, ventilation and air-condition (37 per cent), lighting (32 per cent) and electrical devices (24 per cent). Thus, these are the areas where it is worthwhile to seek savings – according to some analyses, heating demand alone may be reduced by half due to improved thermal insulation, for instance.
Where to start?
To improve energy efficiency of industrial facilities, commercial or office buildings one must first carry out an energy efficiency audit. "A post-audit report comprises an analysis of energy consumption, describes the technical condition of the building or device and presents a list of initiatives planned to improve energy efficiency. The audit report also contains an assessment of profitability of these initiatives and the potential energy savings," says Łukasz Gruszka, project manager and energy auditor in Energy Solution.
One of the most economically efficient and most frequently implemented solutions is thermal performance upgrade. It may ensure thermal insulation of the building and also comprise installation of a highly efficient heating source. Another frequently selected investment is upgrade of the lighting systems or fixtures (e.g. by replacing lighting with LED products). Energy will also be more effectively used after introducing solutions like implementation of heating-cooling system control, energy recovery in industrial processes, optimisation of routes of transporting fuels or utilities, replacement of engines and control systems. What may also help is the purchase of office equipment, domestic appliances, or low-energy vehicles offering low maintenance costs.
Support versus profitability of projects
Before starting the modernization process, one should seek instruments of support. One of them are white certificates – a component of a system of incentives for improving energy efficiency. As stressed by Łukasz Gruszka, companies should commence their attempts to obtain energy certificates still before starting the investment project. "With white certificates one may receive financial support from the state. In this way, as much as 30 per cent of investment funds may be reimbursed. A prerequisite for that is to prove the anticipated savings will account for min. 10 toes (tonnes of oil equivalent), or 116.3 MWh/year. Applications are considered by the Energy Regulatory Office," says Łukasz Gruszka.
Anna Żyła points out that a well-estimated investment project alone allows for significant savings resulting from lower energy consumption. "Lower energy expenditures and corresponding savings over a period of several years may cover the total cost of the investment project. With no funds available at the modernization planning stage, one may use various loans granted for environmental undertakings. Instalments of such loans may be adjusted to the payment possibilities arising from generated savings," adds Anna Żyła.
When implementing projects to improve energy efficiency, it is worth taking into account that they will not only bring significant savings but will also reduce greenhouse gas emissions, which positively contributes to the protection of the natural environment. Further, this translates into other benefits like image-related ones.