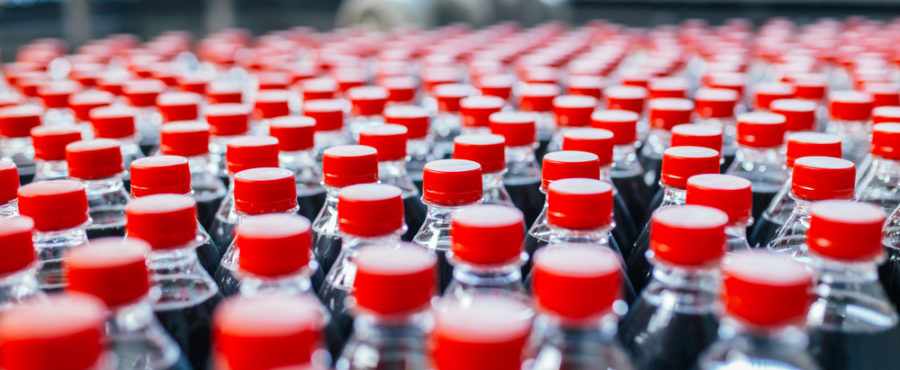 More and more big corporations, under pressure from activists and environmental organisations, release information about packages they use for selling their products. Coca-Cola has recently joined 30 other global companies.
The company for the first time released data regarding the number of packages to campaigner Ellen MacArthur, who for a long time has been advocating the disclosure of data related plastic package production. Coca-Cola turned out to use 3 million tons of such packages a year – an equivalent of 200,000 bottles a minute.
In the past, companies used to refuse to present such data, however, pressure started to gradually bring some effects and verified figures started to be released. For its beverages in 2017 Coca-Cola used about 1.8 bn bottles a year. This accounts for over a fifth of world's PET bottle production.
Figures related to plastic used for package production have also been released by brands like Mars, Nestlé or Danone. All these manufacturers combined produce 8 million tons of package waste each year.
Ellen MacArthur foundation's global commitment to eliminate unnecessary plastic packaging waste and move from single-use packages to reuse packages has been signed by about 150 companies. However, still most corporations refuse to disclose their package production data. These include Pepsi Co, H&M, L'Oréal, Walmart and Marks & Spencer. In a recent report the Ellen MacArthur Foundation announced that the decision of over 30 corporations to disclose their plastic packaging figures is a milestone on the path towards greater transparency, but companies and governments all over the world must do more. We appreciate the companies which publish such data and we do encourage the entire business that produces and uses plastic packages to reveal the volumes used", the foundation representatives say.
Foundation's Sander Defruyt said that the roadmaps announced by governments and companies were a significant step forward. He admitted, though, that these plans were still very far from resolving the issue. Nevertheless, in the public view, the data disclosures were an important and desired step towards greater corporate responsibility for natural environment[1].
[1] https://www.theguardian.com/business/2019/mar/14/coca-cola-admits-it-produces-3m-tonnes-of-plastic-packaging-a-year