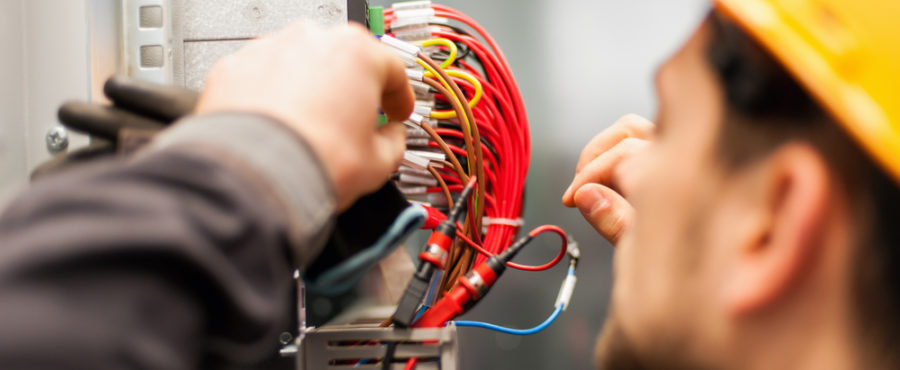 A new power transmission technology may bring a revolution in the charging of home appliances. Just one radio wave transmitter may charge your smartphone, smartwatch, mouse and keyboard. The charging process is wireless and contactless. A similar technology based on magnetic resonance is already used for charging electric cars.
"We have created a wireless charging technology based on radio frequency. The most common wireless charging technology used in the market is based on inductive charging. We transfer radio waves wirelessly using an antenna and the devices we want to charge will have receivers of these waves and special modules to convert the radio waves into electric current," Gordon Bell of Energous told Newseria Innowacje news agency at the Mobile World Congress in Barcelona, Spain.
Most wireless charging technologies present in the market are based on inductive charging, which converts the current in the charger into electromagnetic field and then, a special coil converts the electromagnetic field into electric current in the receiving device. This technology is continuously perfected and offers faster and faster charging. Huawei has presented a quick 15W charger the size of a hockey puck. Using the induction technology, it is capable of fully charging a 4200 mAh battery in less than 2.5 hours. However, the technology developed by Energous allows transferring power over radio waves, meaning in a wireless and contactless manner.
"We have both a transmitter and a receiver, just like home Wi-Fi solutions, where multiple various devices such as smartphones, smartwatches, or even a thermostat are connected via a router. The radio wave transmitter may be a standalone device, but it may also be built into another device, such as a monitor, laptop or smart speaker," says Gordon Bell.
Inductive charging does not allow you to charge devices at a distance. Even if it was technologically feasible, the power losses would be so big it would make the solution economically unreasonable. Radio waves solve this problem, and in a wireless manner one may charge a number of devices they use every day. The manufacturer assures that the first products with Energous technology are soon to be marketed.
"The first products with our wireless charging feature will be marketed still this year. One of the first devices will be a personal sound amplifier, which operates in a way similar to a hearing enhancer. Other devices equipped with our technology are also soon to appear in the market – smartphones, fitness trackers, tablets or drones. In this way we can charge virtually any small device," says Gordon Bell.
A similar technology but based on magnetic resonance is being developed by US company WiTricity. Its power transmission technology allows exchanging power between two resonating objects located up to 5 metres from each other. Engineers assure the technology is safe for people.
However, this American manufacturer focuses on the automotive market. It has recently granted a license to German Mahle to use its patented technology for wireless charging of cars. The wireless charging feature is already available in the latest BMW 530e iPerformance premium model. The technology is able to fully charge the car's batteries within about 3.5 hours.
Analysts of Allied Market Research anticipate that the global wireless charging market will reach the worth of 71 bn dollars by 2025. In 2017 the market's estimated worth was slightly over 5 bn dollars.
Source: Newseria