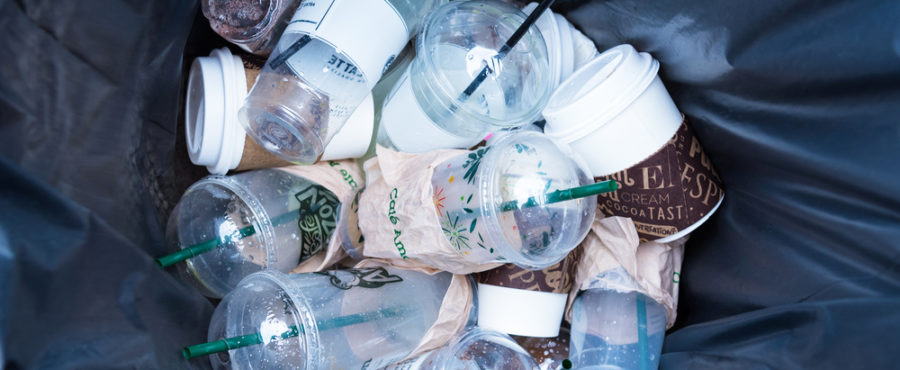 Each year Europeans generate 25 million tons of plastic waste, but at least 30 per cent of it gets recycled.  All over the world plastic constitutes 85 per cent of litter left on beaches[1].
To quote commissioner Frans Timmermans, "Brussels' priority was to clamp down on single-use plastics that take five seconds to produce and 500 years to break down again". This applies to items like drinking straws, bottles and coffee cups, lids and stirrers so commonly used by coffee shops. Single-use cutlery and takeaway packaging have also been blacklisted.
The growing problem of plastic waste was brought to attention some time ago but only now did politicians decide to undertake more decisive steps to improve the situation, which is becoming disastrous. Today, everyone seems to know the sentence which was reportedly first said by a Dutch diplomat: "If the problem is not resolved, in 50 years we will have more plastic than fish in the oceans."
The European Commission is planning to carry out actions in several areas.
One of them is to promote and support projects that facilitate access to tap water in the streets of European towns and cities in order to reduce the demand for bottled water and consequently, reduce the number of plastic bottles.
Other actions aimed at raising awareness among consumers and encourage them to sort plastic recyclable materials. EU member states will be obligated to monitor and reduce the volumes of waste which may potentially end up in the sea.
The EU is planning to spend 100 million euros on research on recycling opportunities. Regardless of that, works are being conducted to additionally tax plastics. These earnings could be one of the sources from which Brussels could fill up the gap of 13 billion euros generated after Great Britain's exit from the EU.
Brussels' plans provide for recycling 55 per cent of all plastics by 2030 and obligating member states to reduce plastic bags from 90 to 40 pieces per person a year already by 2026.
[1] https://www.theguardian.com/environment/2018/jan/16/eu-declares-war-on-plastic-waste-2030